Strength training is a type of physical exercise that involves using resistance to build muscular strength and endurance. The resistance can come from weights, resistance bands, or the person's own body weight. The goal of strength training is to improve overall fitness, increase muscle mass, improve bone density, and boost metabolism. It is also known as weight training, resistance training, or resistance exercise. It can be performed by people of all ages and fitness levels, and it can be tailored to meet individual needs and goals.
Exercises for beginners:
Squats
Static Lunges
Bird Dog
Push-ups
Crunches
Benefits of doing strength training:
Increase muscle strength and mass
Improve bone density
Better metabolism
Reduce risk of chronic diseases
Better mental health
Improve sleep quality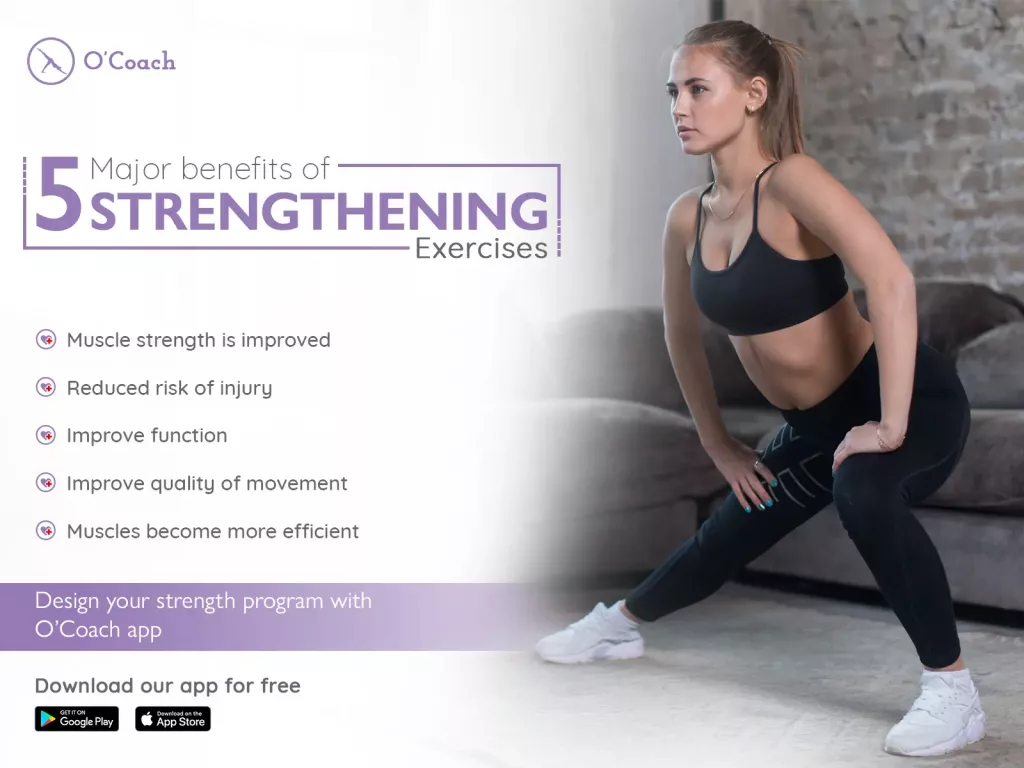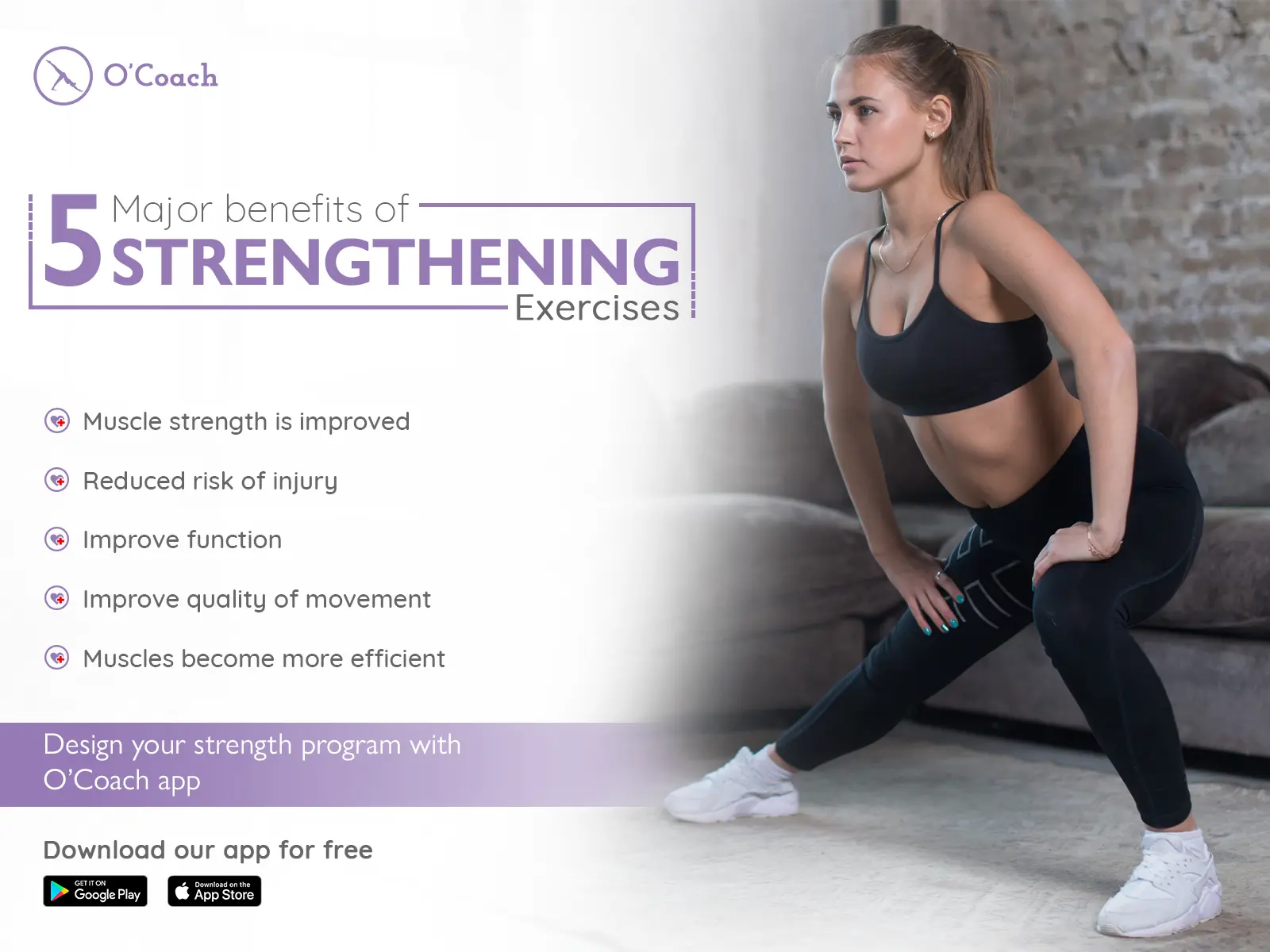 Also Read: Calf Raises – Exercise to Build Calf Strength
Strength Training with the O'Coach app:
Strength training can help you manage or lose weight, and it can increase your metabolism to help you burn more calories. Enhance your quality of life. It may enhance your quality of life and improve your ability to do everyday activities. It can also protect your joints from injury. So if you have 10-15 minutes do some strength workouts with the O'Coach app.
O'Coach custom workout app helps us manage and perform your daily workouts. Especially for people with desk jobs, it makes it easy for them to fit basic exercises into their routine schedule.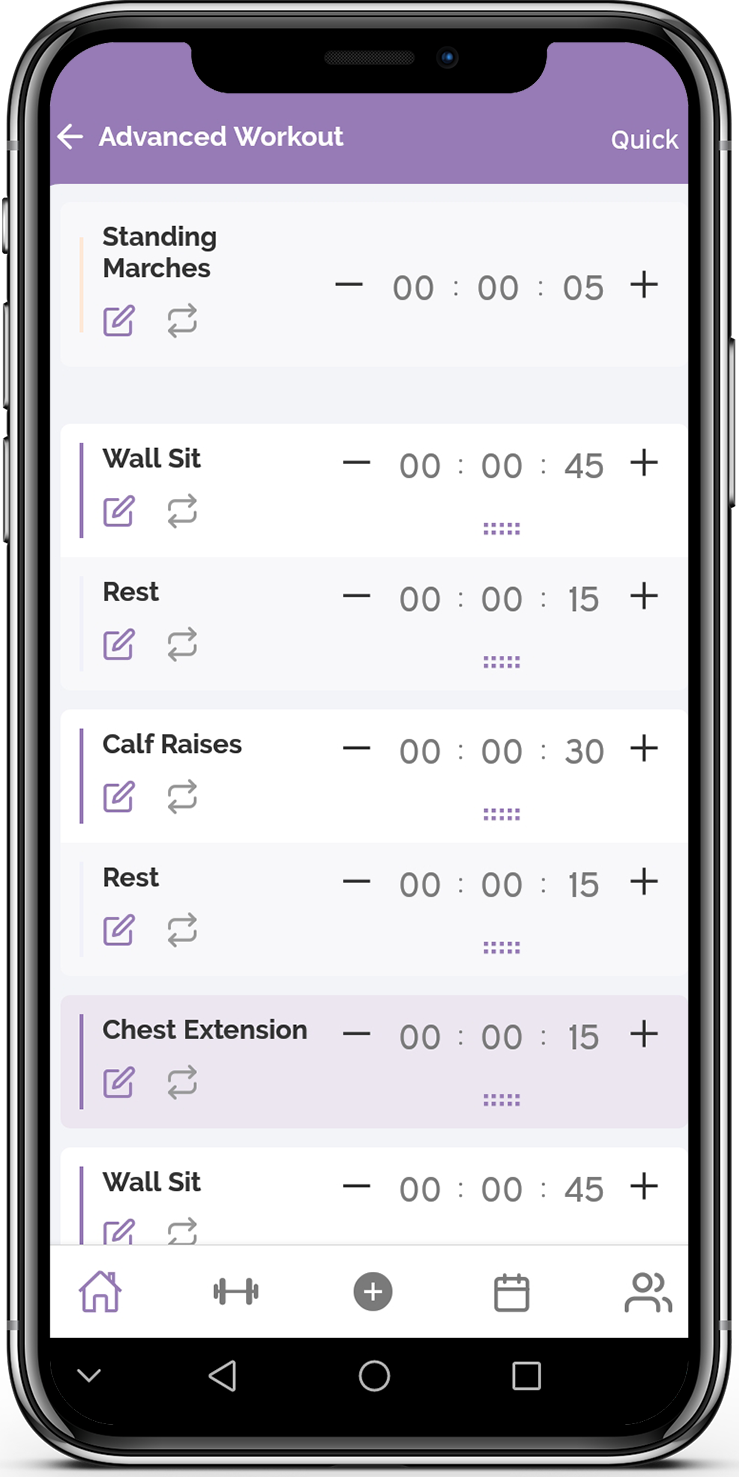 Download the 100% free O'Coach custom workout app to perform your daily 2-5 mins workout with the O'Coach app.
You can also create your own custom workout routine according to your need and preferences.
You can add reminder schedules for your exercises based on your convenience and requirements.
You can create a small community with your friends and supporting family members to keep you motivated and ensure progress.
Related posts