Sports injury and accident rehab aim to help you recover from an injury or surgery. The process of rehabilitation seeks to overcome the physical effects of injury or surgery as it helps your body rebuild functionality and mobility, giving you a better quality of life.
The goal of rehabilitation is to help people regain their mobility and functionality.
Is using the rehabilitation app help after injury?
Why rehab is important while recovering from an injury?
Does exercise with rehab app speed up injury recovery?
Why don't I get any results during injury rehabilitation?
If you can relate to any of these scenarios, you must be in need of a rehabilitation app.
Importance of rehabilitation after a sports injury:
The importance of rehabilitation cannot be overstated since only an injured athlete understands how crucial it is for him to recover quickly. In order for the athlete to resume his favorite activities, the rehabilitation plan helps him to get back to the same environment and activity as before the injury. Rehabilitation helps athletes to :
Recover from injuries.
Gain their strength and range of motion.
Improve their balance and coordination.
Regain their confidence.
There are many different types of rehabilitation programs. However, which rehab program is suitable for you is determined by a number of factors, including the severity of your injury and the part of your body affected. If you have some serious injuries, it is important to first speak with your physician. They can help you decide what type of program is right for you. It also helps you get started on the road to recovery.
Top 5 reasons why people don't get results during their injury rehabilitation process
Despite the increasing availability of professional physiotherapist support and guidance around us. An alarming number of people fail in their injury/pain rehab process, leading to eventually unnecessary surgical interventions.


How O'Coach help you get results during the sports injury rehab process
The ultimate goal of the rehabilitation process is to limit the extent of the sports injury, reduce or reverse the impairment and functional loss, and prevent, correct or eliminate altogether the disability. And O'Coach helps you limit the extent by helping you do 5-10 mins of physical activity daily. So, your body gets some movement which is needed for getting your strength, mobility and endurance back.
Why only O'Coach?
Custom rehab workouts – O'Coach lets you create your custom injury rehab workout depending on your injury type and your overall health.
Set reminders for your daily workout – O'Coach lets you schedule your workouts to perform at specific times according to your preference. And sends you notifications for your rehab workout at your scheduled time.
Maintain a proper record of your workouts – You can add custom lengths for each of your exercise sessions. And give different timing to each of the exercises.
How does it work?
Step 1.
Download the app to your phone and create your own custom workout program based on your stage of recovery.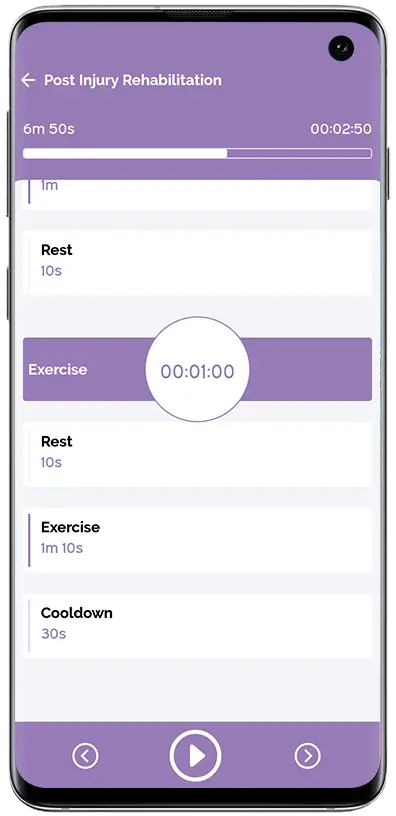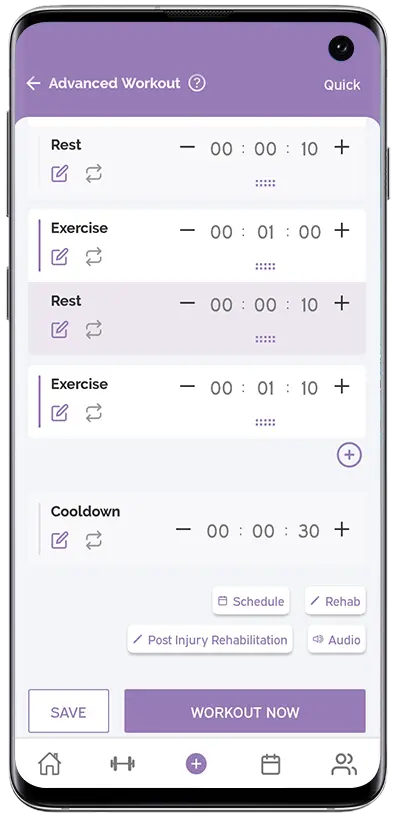 Step 2.
Customize your exercise rounds and rest time length and save the workout.
You can also schedule it to perform later.
Step 3.
You can also share your completed workout worldwide with people from all around the world to stay motivated. You just have to join the O'Coach fitness community and you will a member of O'Coach fitness community.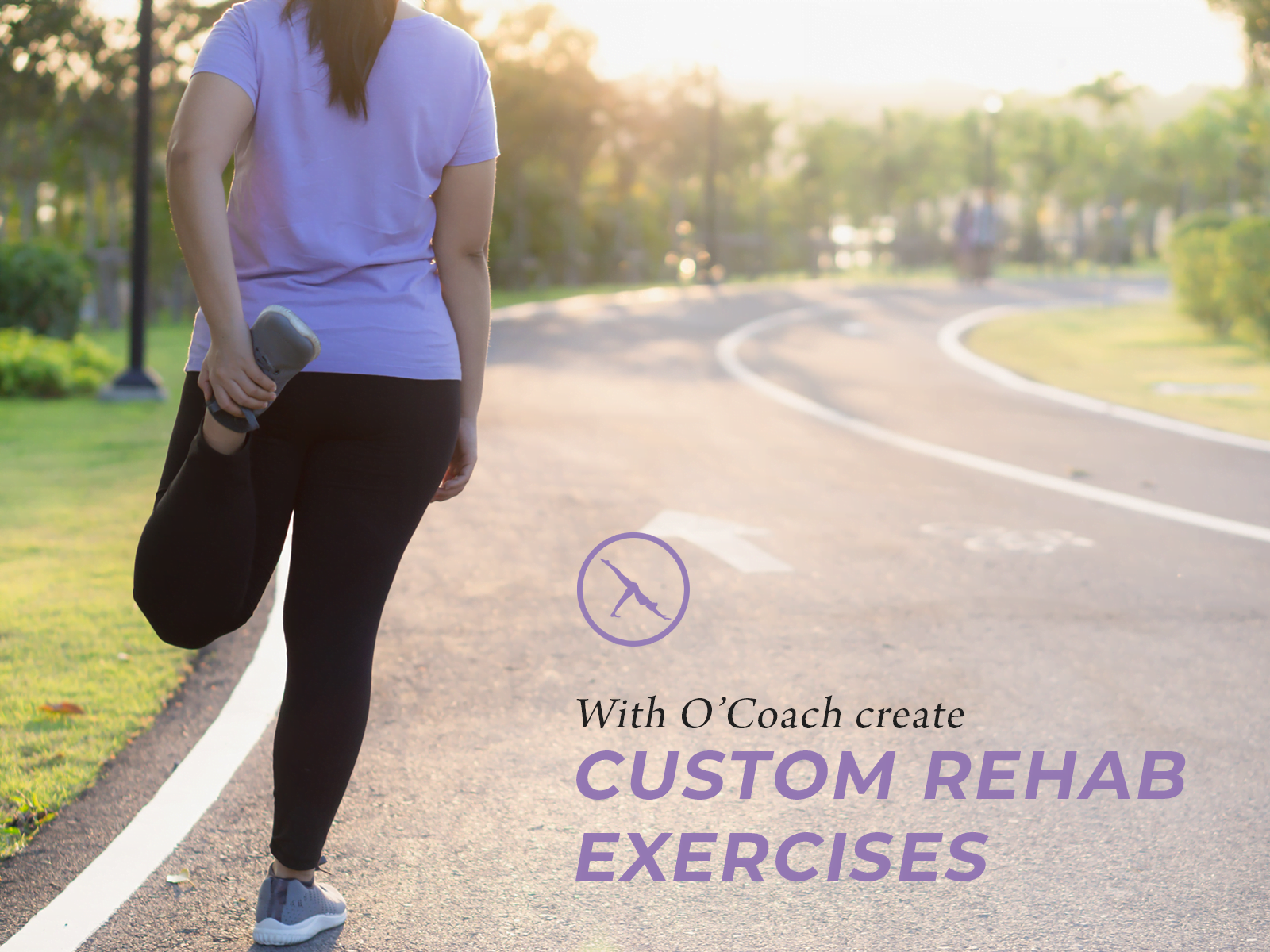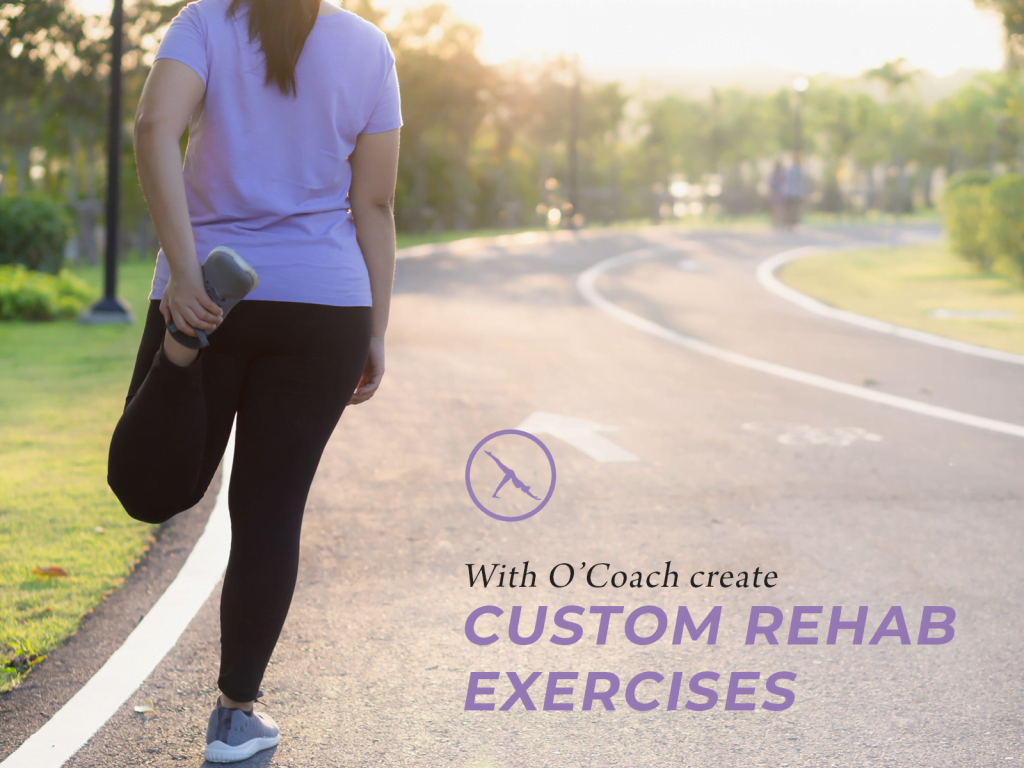 Try your custom rehab exercises with O'Coach app
Download the app to check for more interesting features.
Try creating your custom injury rehab workout routine using the O'Coach physical therapy app. Download the free app right away.
Related posts