Be a part of the exciting O'Coach fitness community and invite your friends/peers to motivate them to join the community to be physically fit by checking regular updates on the global feed with people actually taking exercise breaks during their working day and motivating yourself to do the same.
Join the fitness community together and earn trophies together. Here's what you need to do:
Complete 3 small workouts spread throughout the day, totaling a minimum of 15 minutes.
Receive a Silver Trophy every time you do even a single small workout.
To begin, you have to complete your daily workout and when you complete one single small workout throughout the day you will receive a silver trophy and when you complete a minimum of 3 workouts per day you will get an elusive golden trophy via the O'Coach workout planner app; however, you must leave at least 15 minutes between three workouts to receive this reward.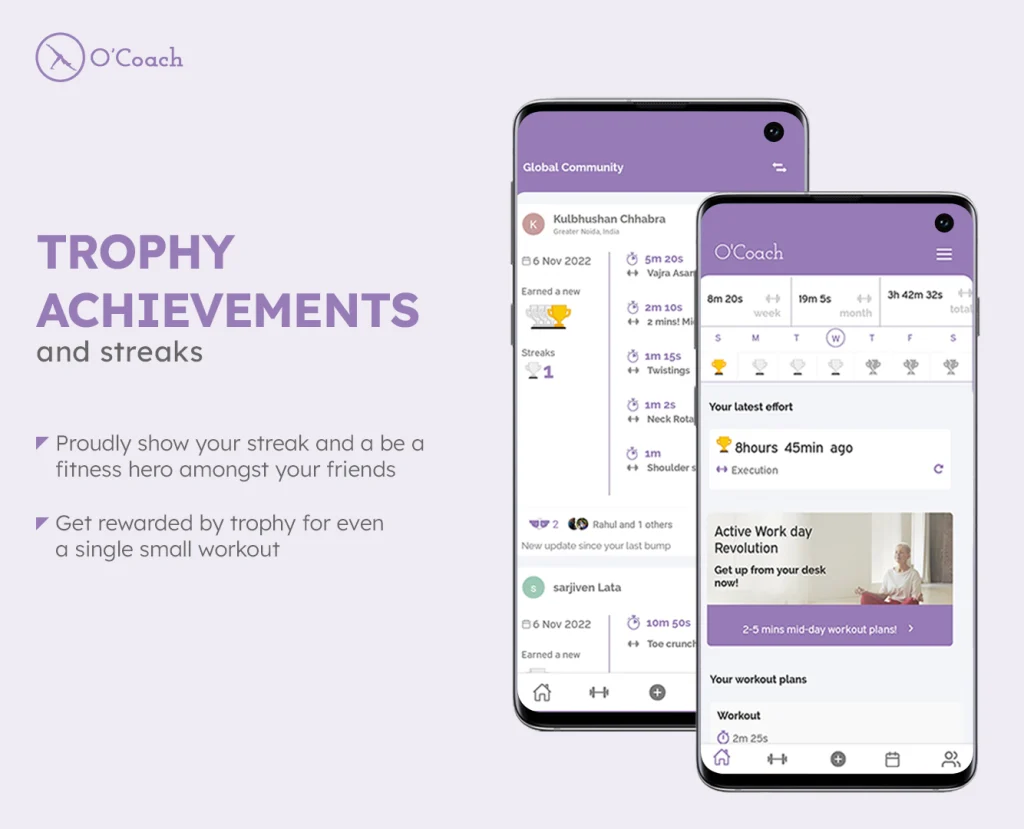 Motivate your friend to be fit and earn trophies together using the O'Coach custom workout app. Give a nice fist bump to your friends to add that extra dosage of motivation for them to continue their streaks! Or you can also set a goal to challenge your friends. In this way, you both enjoy doing workouts together.
Download the O'Coach custom workout app and give your life a fresh start with a workout!
Related posts