I know that we're all busy, but O'Coach custom workout app helps you take some time out for yourselves and get moving.

It's definitely worth it.
Are you looking for a way to stay motivated all day? Or do you want to motivate your friends to do some fitness activities daily? If so, you should consider downloading the O'Coach custom workout app which gives you a daily workout campaign/challenge to perform and feel motivated all day. O'Coach sends you daily notifications targeting 2-5 mins workouts. These campaigns and challenges are typically sent out daily to target workouts, which is helpful for your body growth in this fast pace life to keep you on track. Additionally, you can create and schedule a custom workout plan that will help you more to stay motivated.
Receive daily workout challenges targeting fun natural movement programs:
5 Mins! Healthy Neck And Back!
5 Mins! Full Body Joint Health And Mobility!
5 mins! Essential conditioning routine for casual runners!
2 Mins! Mid-Day Squat Routine!
2 Mins! Mid-Day Plank Routine!
Let's help create the world we all want to live in
Join the O'Coach community if you're looking for more ways to increase your daily physical activity and stay motivated, as it lets you post your daily completed workout plus you can see the posted workouts from people worldwide and challenge yourself to be consistent with your workout routine and maintain a fitness streak in the community.
Start today!
And by being a member of the O'Coach community, you can spread this motivation to people you do not even know. The global fitness feed highlights the simple efforts being made by people like yourselves from across the world to keep themselves in healthy shape!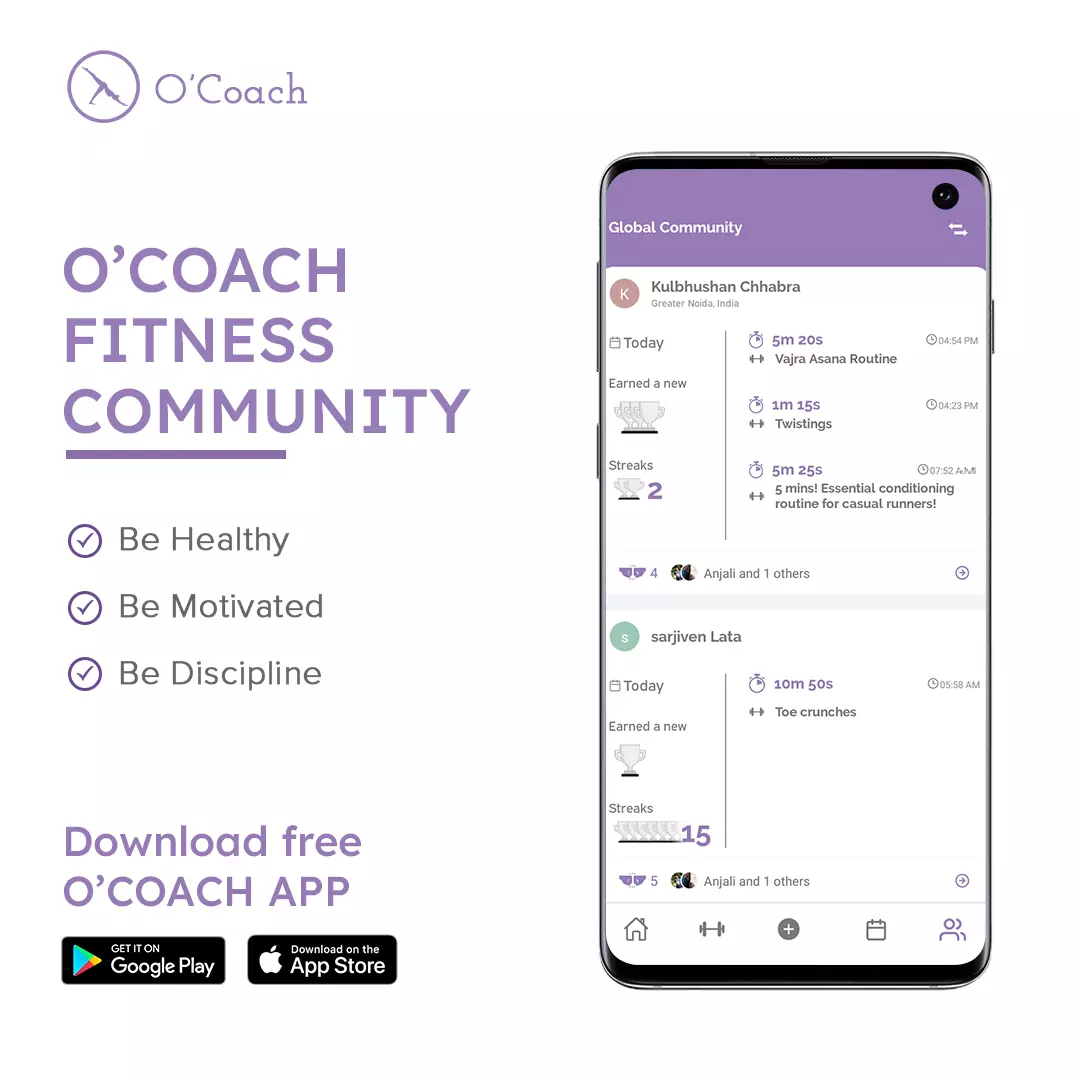 O'Coach custom workout app lets you create your custom workout for free that you can share with anyone with just one click on Whatsapp, Facebook, Instagram or any other platform. So, create a custom workout plan and share it with your friends/colleagues and get fit together.
So download the O'Coach custom workout app and join the revolution today!
Related posts