A regular stretching routine has many benefits. Stretching can help improve your overall health by increasing your flexibility, balance, and range of motion and it's also a great way to de-stress. As a beginner, it's great to start with basic stretches that don't require any crazy contortions or weird positions to try to figure out.
Benefits of doing stretching exercises:
Improve your performance in physical activities
Decrease your risk of injuries
Increase muscle blood flow
Enable your muscles to work most effectively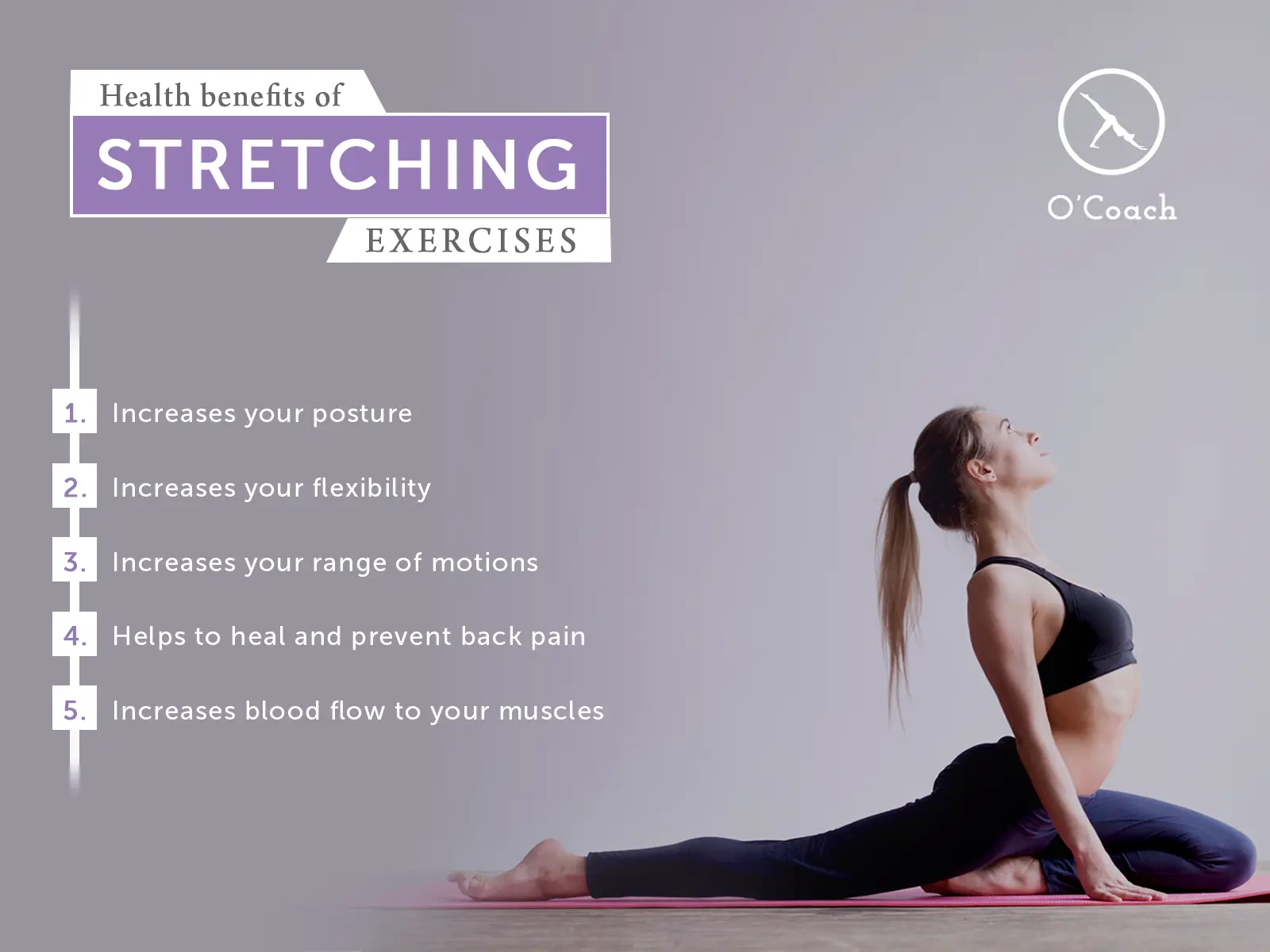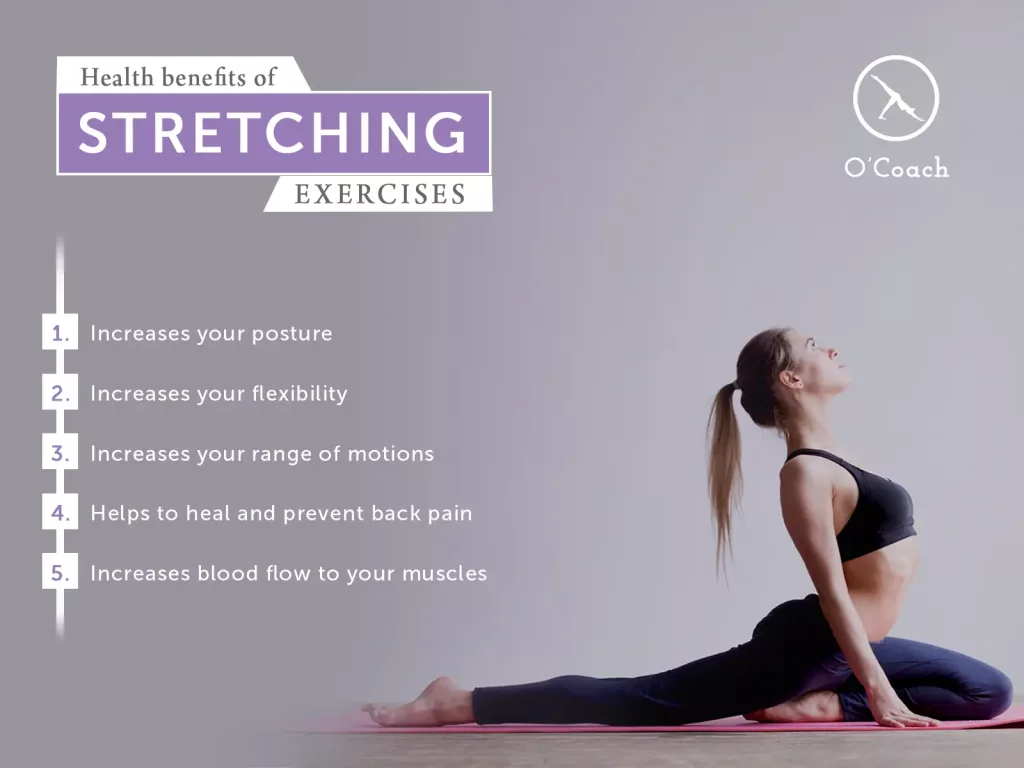 Also Read: Best morning exercises for a better day's start
How a beginner can start a stretching routine with O'Coach app?
If you're a beginner looking to start a stretching routine, the O'Coach app is the best to get started with. It helps start and maintain a stretching routine that's tailored to your individual needs and fitness level. Doing a 2-5 mins workout with O'Coach app helps you increase your flexibility and overall well-being as helps you manage your daily workouts.
It's important to remember that stretching should never be painful, so if you experience any discomfort or pain, stop the stretch immediately. Also, if you have any medical conditions or concerns, it's a good idea to speak with your doctor or a certified fitness professional before starting a new stretching routine.
1
Deep Bends and Shoulder Rolls
30 sec
3
Neck Stretch Alternating
30 sec
5
Cross-Body Shoulder Stretch
30 sec
6
Overhead Triceps and Shoulder Stretch
30 sec
7
Shoulder Rolls
10 sec
10 sec
9
Forward Toe Touch Alternating
30 sec
10
Forward Bending
90 sec
12
Seated Toe Touch Left Side
30 sec
13
Seated Toe Touch Right Side
30 sec
14
Middle Split
120 sec
10 sec
16
Knee Hug Right Leg
30 sec
17
Lying Hamstring Stretch Right Leg
60 sec
18
Supine Spinal Twist Right Leg
10 sec
19
Knee Hug Left Leg
15 sec
20
Lying Hamstring Stretch Left Leg
30 sec
21
Lying Figure Four Stretch Alternating
60 sec
10 sec
22
Crescent Lunge Left Leg
30 sec
23
Pigeon Pose Left Leg
60 sec
24
Crescent Lunge Right Leg
30 sec
25
Pigeon Pose Right Leg
60 sec
28
Child Pose
10 sec
10 sec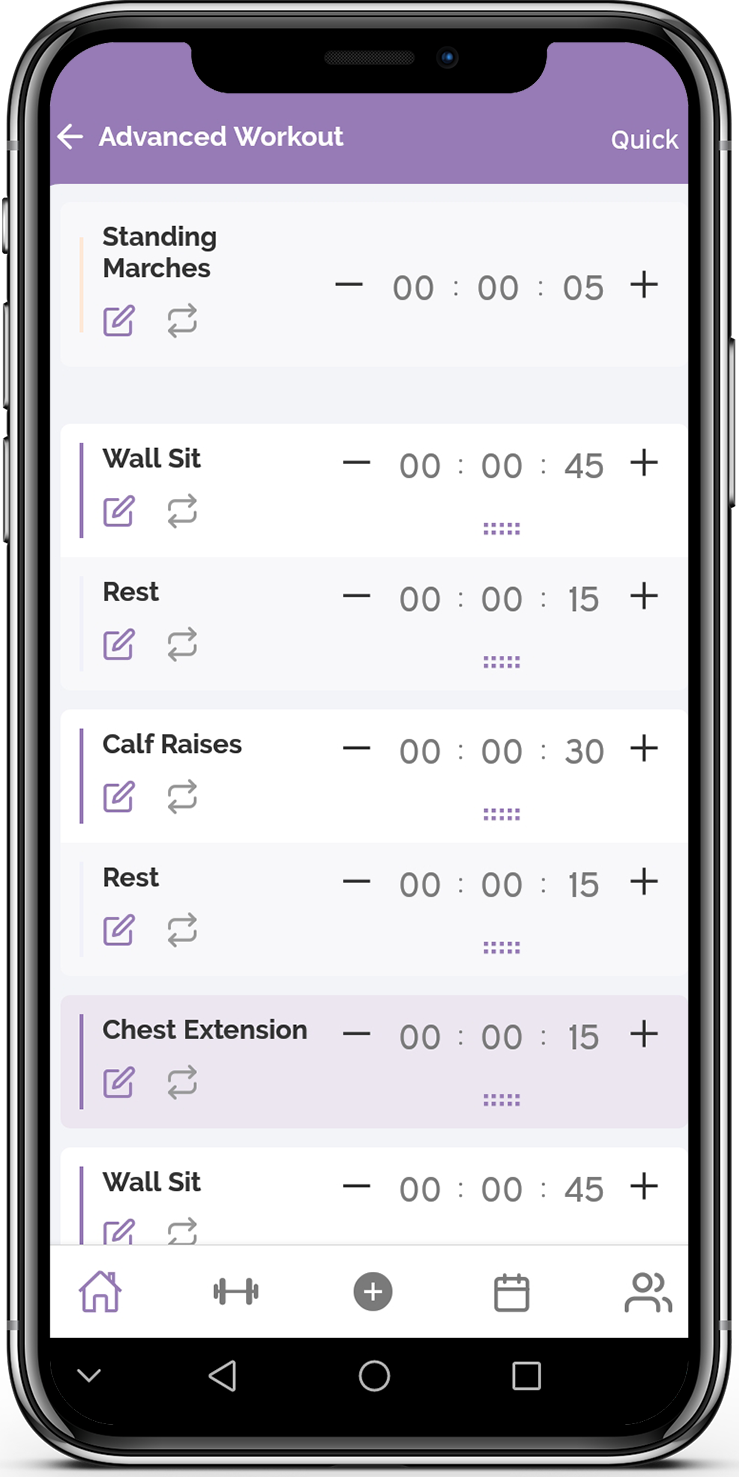 Get the app:
Download the 100% free O'Coach custom workout app to perform your daily 2-5 mins workout with the O'Coach app.
You can also create your own custom workout routine according to your need and preferences.
You can add reminder schedules for your exercises based on your convenience and requirements.
You can create a small community with your friends and supporting family members to keep you motivated and ensure progress.
Related posts