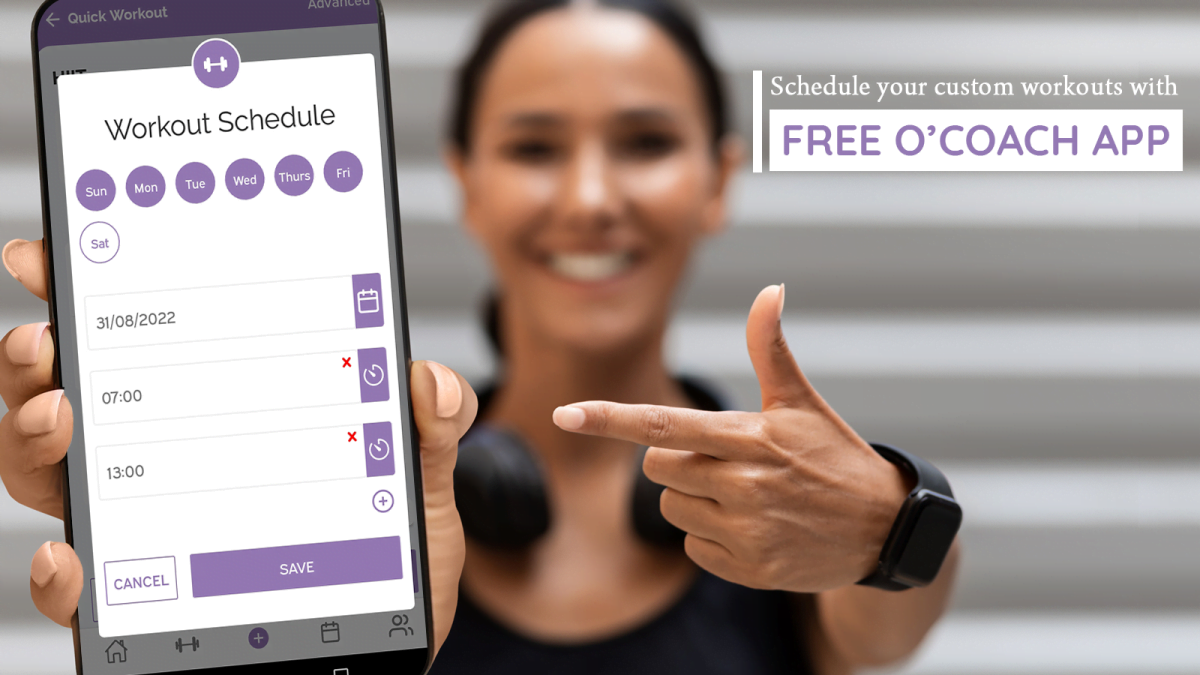 The longer you sit each day, the more likely you are to have metabolic disorders.
O'Coach custom workout app aims to reduce sitting time by letting you schedule your custom workout routine to get up every few hours based on your time preferences. You can schedule your exercises in advance for a week and more, to save your time thinking about what exercises to be performed today.
O'Coach helped you by solving the problem of not being able to schedule your workouts to do in your daily routine. Now you can easily schedule your training with just a few clicks. With O'Coach you can also create your customized training routine. Plus amazing part is that you can also share custom workouts with any of your friends with just one click.
How to schedule your workouts with the O'Coach custom workout app:
01
Select the workout type
Select the workout type whether it is HIIT, Tabata, YOGA, strengthening or any other.
02
Create custom workout
Enter your exercise rounds and rest time length. And give customized time to your individual exercises for an effective workout (optional).
03
Audio setting
Customize the audio (voice guidance) settings if you want.
04
Save and schedule your workouts
Save and schedule the workout to do anytime, anywhere.
Download the O'Coach self-practice app to schedule your training in advance and save your time thinking about what to perform next. As it helps you create and schedule workouts to help you stick to your fitness routine.
Related posts