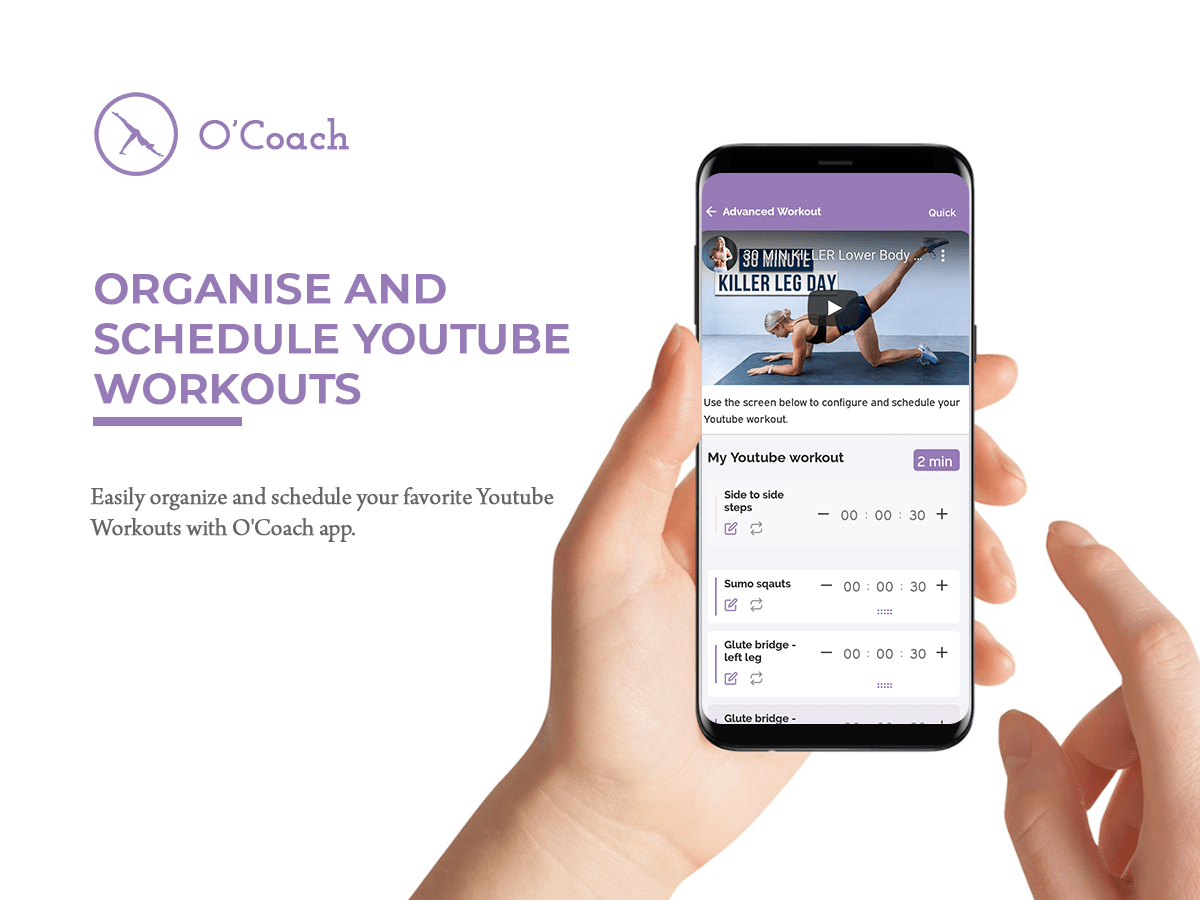 O'Coach custom workout app allows you to share specific workout videos directly from YouTube to learn how to do that particular workout correctly. It also lets you watch videos in the app. So that you can decide which exercise can be added to your workout routine to schedule them to perform at your preferred time.
Organize your workout routine by watching your favourite Youtube workout
Steps to follow:
01
Directly share from Youtube
Find a youtube workout and click the share button.
02
Custom workout timing
Choose O'Coach custom workout app and give customized time to your individual exercises for an effective workout (optional)
03
Audio setting
Customize the audio (voice guidance) settings if you want
04
Workout anytime, anywhere
Create and schedule the workout to do anytime, anywhere.
Easily organize and schedule your favourite Youtube Workouts with the 100% free custom workout/training plan and management O'Coach app.
---
Download the app to create your custom workout now:
Related posts