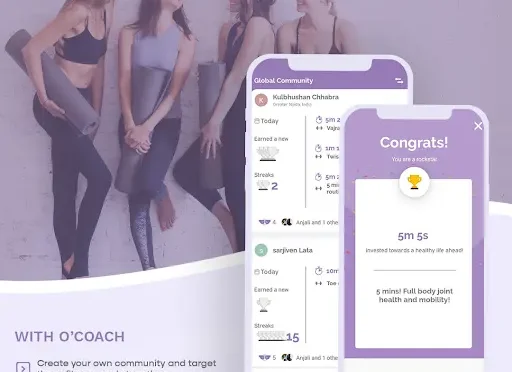 By being a member of the O'Coach private fitness community, you can spread motivation to people you do not even know. The global fitness feed highlights the simple efforts being done by people like you from all across the world to keep themselves in healthy shape and be motivated all the time towards their health!
How to use
2
Create and achieve fitness goals as a group
Share your workout plans with each other.

Discover and try new workout routines and exercises within your group.

Set goals and challenges to be achieved by your group together.

3
Appreciate and motivate each other
Motivate each other to maintain the streaks

Collect trophies collectively and share rewards with each other

Give a nice fist bump to your friends to add that extra dosage of motivation for them to continue their streaks!
Join the O'Coach Fitness Community! Start using free O'Coach app Now!
Related posts